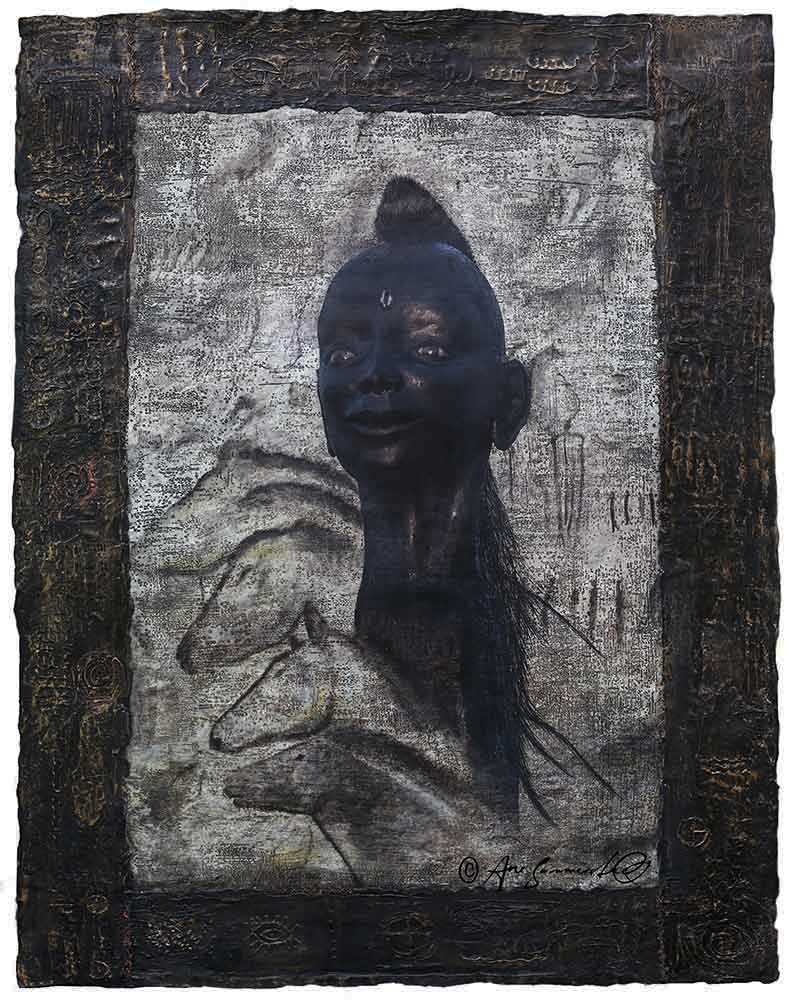 Endless Journey
---
DIMENSION : 
Height : 155 cm (61 inches)
Width : 105 cm (41 inches)
PRICE : 
1740 $
Item can be rolled up, and shipped worldwide.
---
The image of my sculpture is printed on canvas.The canvas is the reworked by oil paint, several layers of vanishes, paint mediums and silver leaf. The frame is created from acrylic mediums, then painted, sanded and sewn. Images take you on a journey through our history.