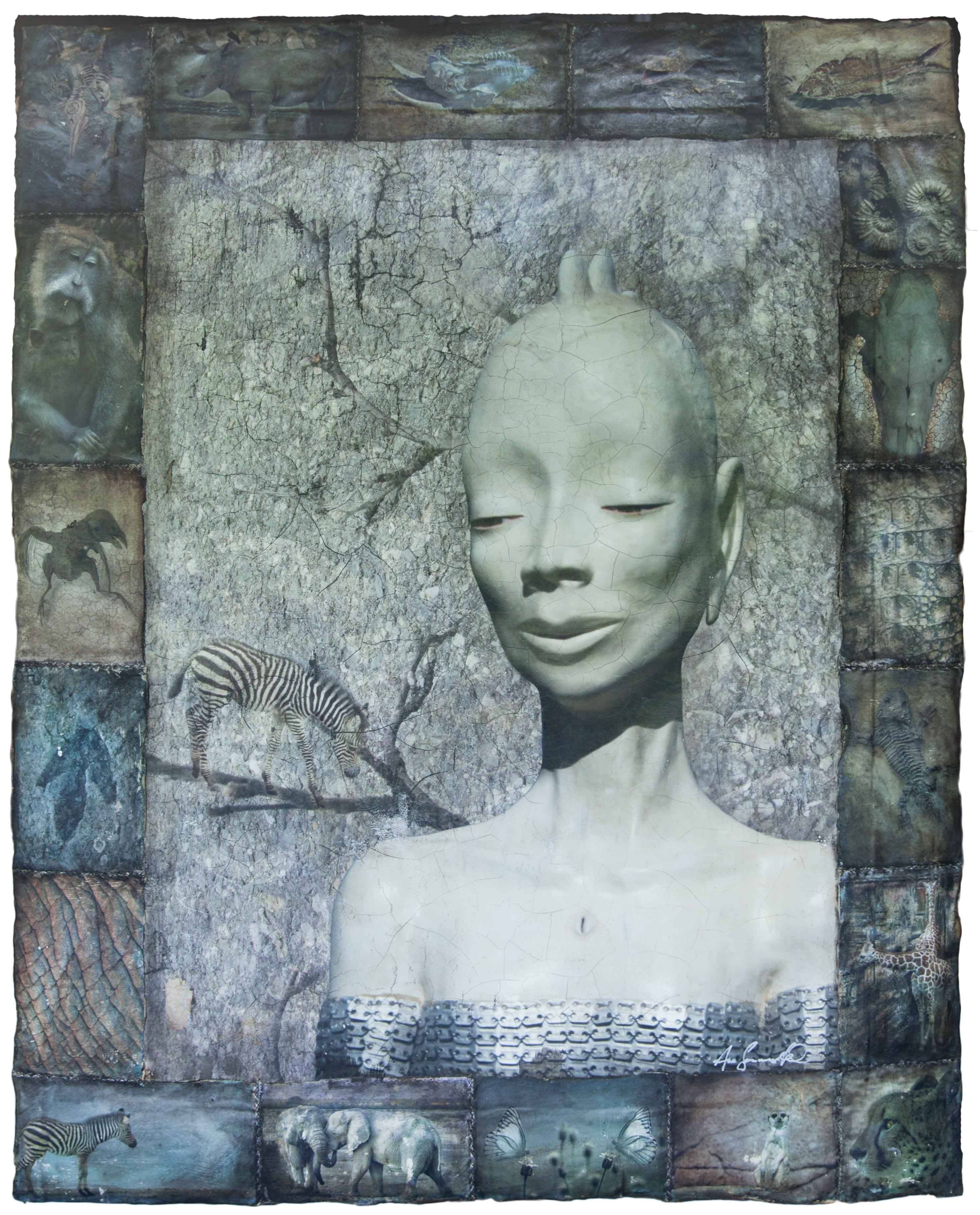 In one with nature
---
DIMENSION : 
Height :177 cm (70 inches)
Width : 135cm (53 inches)
PRICE
$ 3050.00 USD
The picture can be rolled up and shipped worldwide.
---
The image of my sculpture is printed on canvas.The canvas is the reworked by oil paint, several layers of vanishes and paint mediums. The frame is made of several images which have been manually transferred to canvas, then painted, sanded, burned and hand sewn into a patchwork story. The canvas has multiple layers of recycled paper at  the back, enabling it to keep the uneven edges, and the feeling of time and decay.