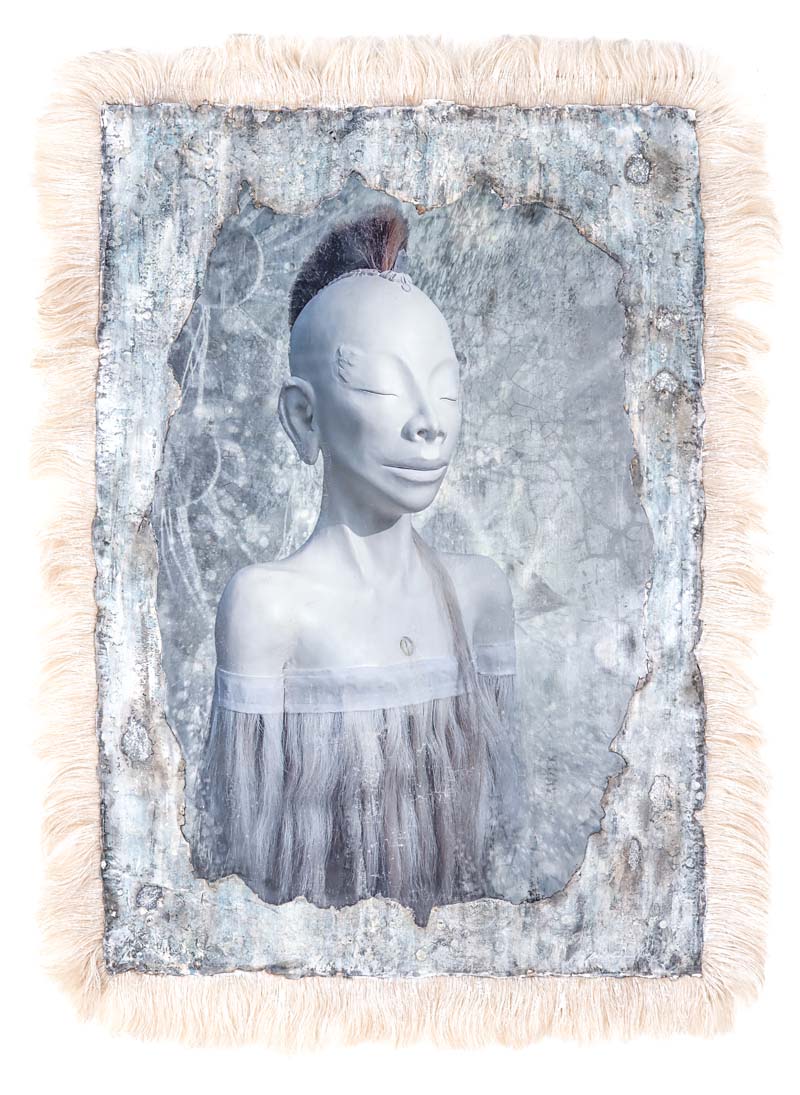 Whisper your dream, I will listen.
---
DIMENSION : 
Height :175cm (70 inches)
Width : 137cm (53 inches)
PRICE
$ 2950.00 USD
Ships in a tube.
---
Collage: Oil, Paint, Photo, Acrylic and Fiber on Canvas, Soft (Yarn, Cotton, Fabric) and Other.
I call my sculptures Messengers, they are travellers through time. With a mission to connect us to our true nature, our belonging to all and everything. The image of my 2 meter tall sculpture is printed on canvas. The canvas is the reworked by oil paint, several layers of vanishes and paint mediums. There is a process of more than 20 steps that takes me to the finished touch and expression. This journey in the making gives you a picture with many dimensions. The frame is made of my artwork, in acrylic and oil paint, and sewn edges of white horsehair.