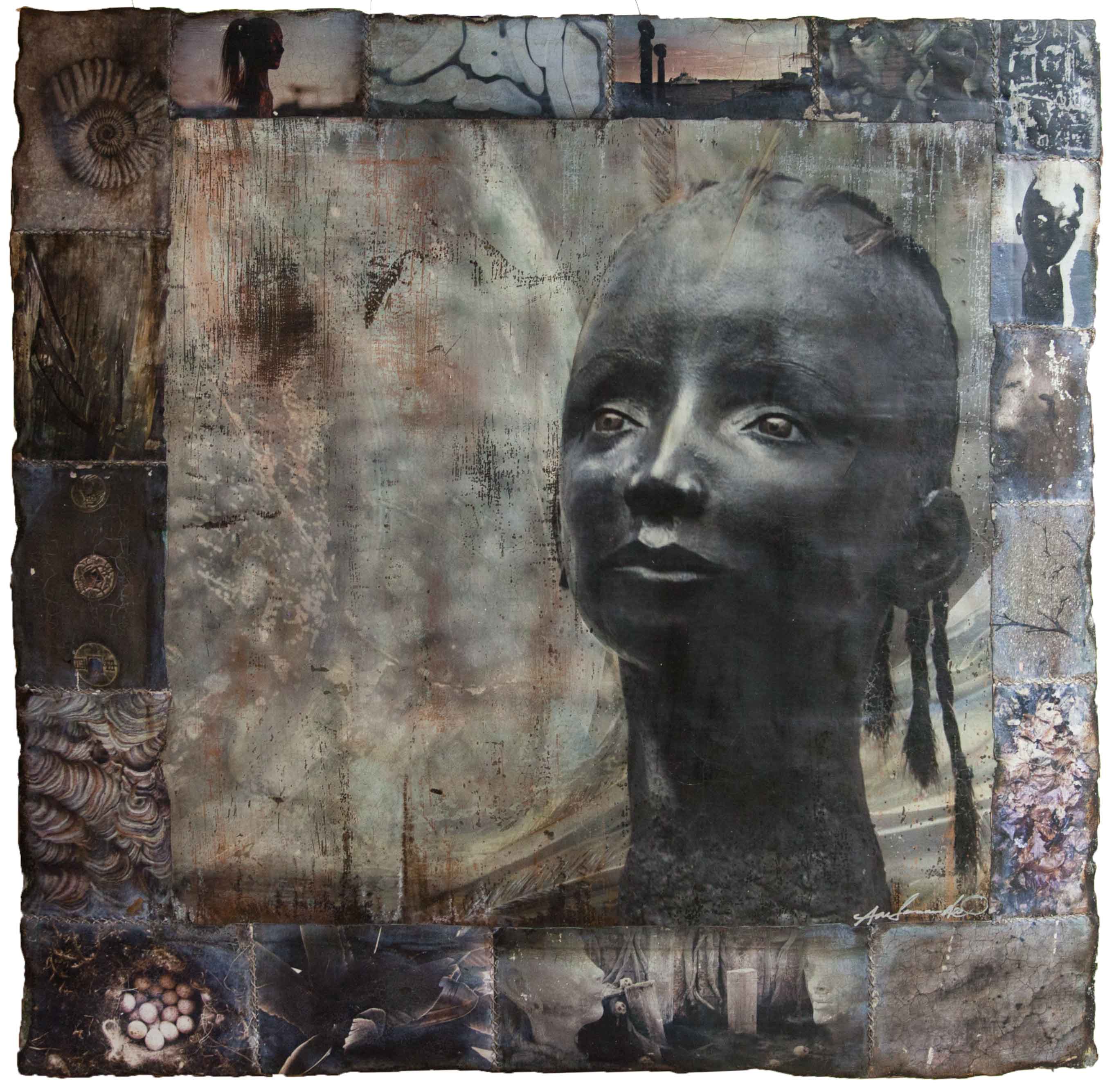 Receiving Life
---
DIMENSION : 
Height : 135cm (53 inches)
Width :135 cm (53 inches)
PRICE
$ 1590.00 USD
---
The picture is a reworked printed image of one of my sculptures. The sculpture has been four years on an outdoor journey. After printing, I paint, use several layers of vanishes, burn the edges, and layer the canvas with several layers of recycled paper. This enables it to keep its floating fragmented edges, and can easily be rolled up for shipping worldwide.