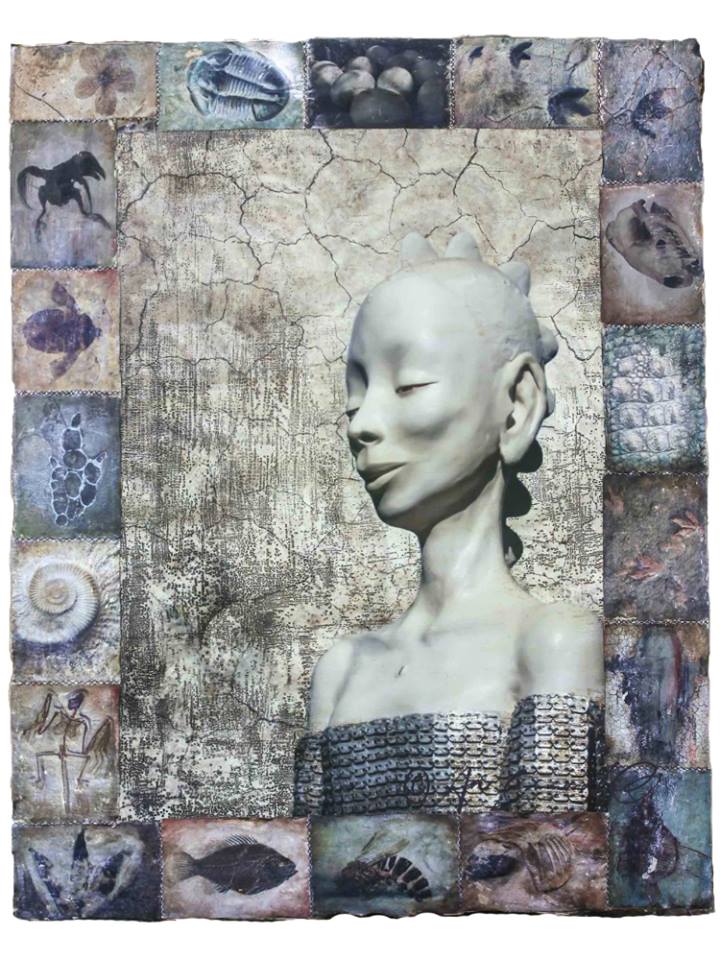 Endless listening
---
DIMENSION : 
Height : 177 cm (70 inches)
Width : 135 cm (53 inches)
PRICE
3050 $
Item can be rolled up, and shipped worldwide.
---
The image of my 2 meter tall sculpture is printed on canvas. The canvas is the reworked by oil paint, several layers of vanishes and paint mediums. The frame is made of several images manually transferred to canvas, then painted, sanded, burned and hand sewn into a patchwork story. It is a process of more than 20 steps that takes me to the finished touch and expression. This journey in the making gives you a picture with many dimensions.